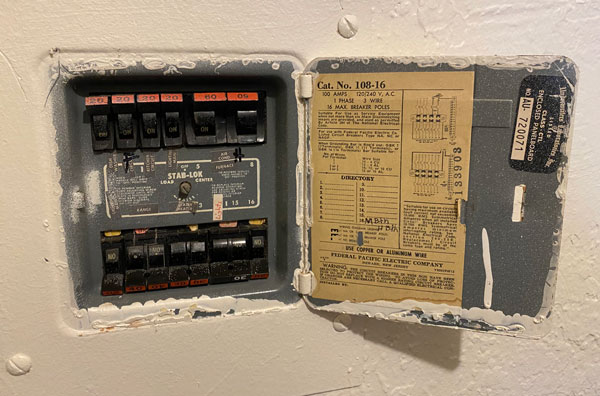 The Washington Post reported on Friday, September 9, 2018, that 2,800 fires and an estimated 13 fatalities are brought on by Federal Pacific panel breaker malfunctions annually. When the electrical wires were moderately overloaded in 1983, the Consumer Product Safety Commission looked into the Federal Pacific Panels with Stab-Lok breakers and discovered that 51% of them did not trip.

"Working in commercial electrical contracting, we don't encounter many Federal Pacific breakers – which are far more prevalent in older residential buildings. However, when we have run across FP breakers, the defective rate is very high. These breakers do not trip at the rated amperage, which are a significant hazard and could result in damage to persons or property.  Whenever feasible, we recommend that customers make the choice to replace them with more reliable components."
—Jimmy D. Robertson III, P.E. Director, Electrical Solutions of Oklahoma, Inc.

A circuit breaker that complies with current safety standards must be used in place of your Federal Pacific panel or Stab-Lok breakers. Even if your circuit breaker has been in good working order for a long time, it might still not trip. The likelihood that a Federal Pacific Electric( FPE) circuit breaker panel will malfunction and catch fire rises if you install Stab-Lok circuit breakers in your home.
If your home was built between 1950 and 1990, it might have a Federal Pacific circuit breaker. There is a risk to safety with these breakers. Federal Pacific Electric falsely asserted that their breakers met particular National Electrical codes and UL safety standards( UL489) but were actually defective, leading to a class action lawsuit that was filed in 2002. Stab-Lok breakers may have flaws and be prone to electrical fire or malfunction up to one in four.